the time shift video camera.
"How was that?"
This app turns your iPhone into a time shift camera that can instantly display whatever it just shot. You'd normally have to pay big bucks for an on-the-fly replay device. Now all you need is ReplayCam on your iPhone! 
TIME SHIFT
ReplayCam enables you to play back up to 60 seconds of whatever you've just filmed while you continue to film. Use it to check your golf swing or practice your party tricks leading up to the festive season, or as a drive recorder in your car, or if you're a researcher, to monitor an experiment and never miss that vital moment. There's no end to the ways it can be useful! Simple operation using just Record and Play buttons enables easy repeat checking so that you can focus 100% on whatever you're doing.
REPLAY
In the Replay mode, you can select clips for looped playback, or display live visuals in rows to compare and check movement. You can also crop and save whatever clips you want to Camera Roll, post them to social media, or use them in other apps or on a PC or Mac. 
Key features
- Replay of up to 60 seconds of whatever you've just filmed with your iPhone's camera (Time Shift view)
- Easy switching between front and back cameras
- Simultaneously save a Time Shift video to Camera Roll while playing it
- Looped playback of selected clip (Replay view - Loop Playback function)
- Display of live visuals in rows on the screen (Live View function)
- Save selected clips to Camera Roll
- Auto lock can be disabled for longer filming
- Record clips that play smoothly even on iPhone 4 by reducing quality (Recording Priority mode)
Notes
- Recording frame rate: 32 fps from iPhone 4S onward, 17 fps for iPhone 4 (approx. 24 fps in Recording Priority mode)
- Frame rate and possible recording length may vary according to handset usage status.
- Recording length and Time Shift replay length can be customized.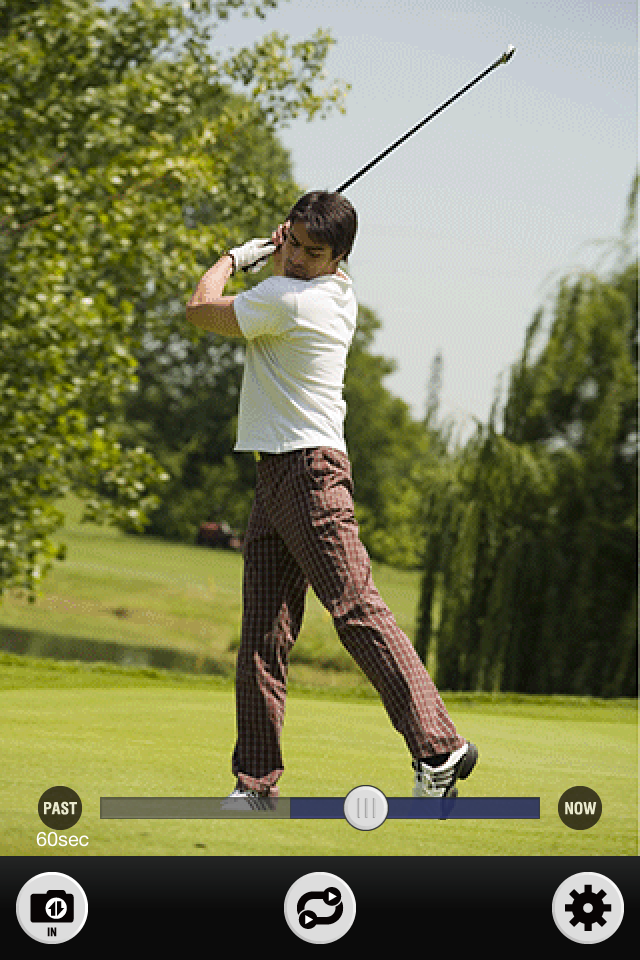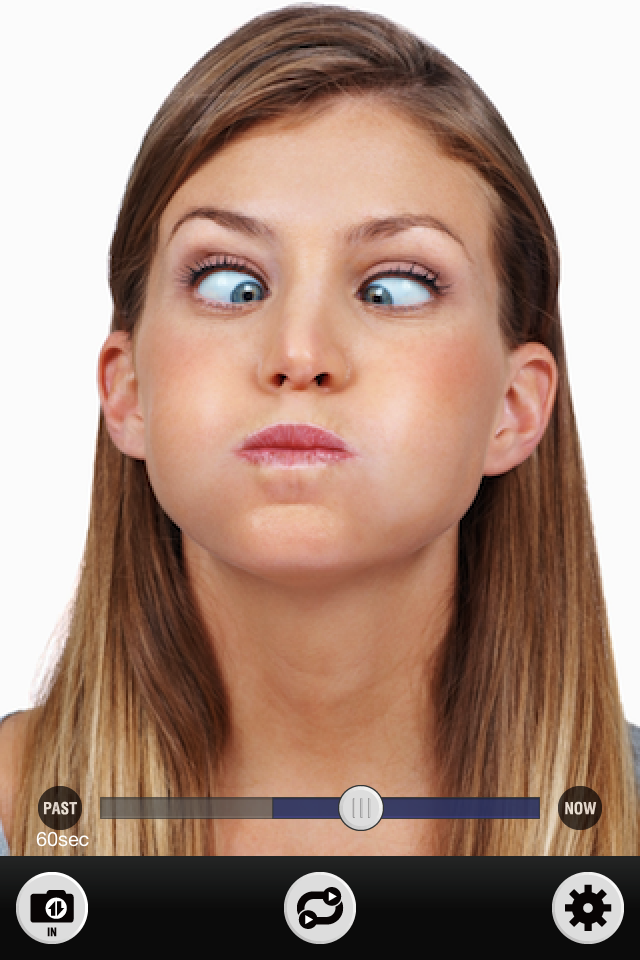 Replay view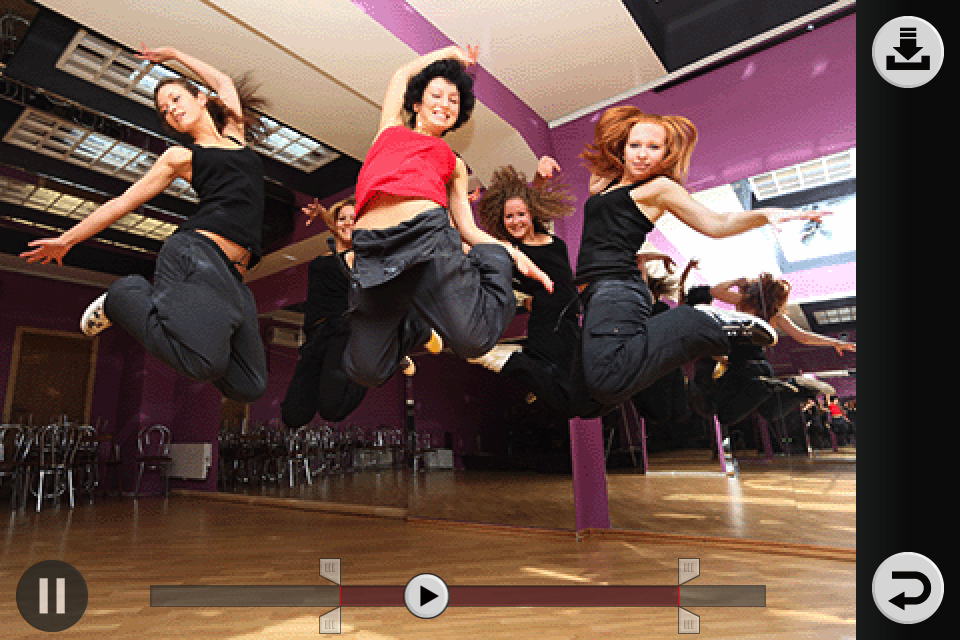 Contact Us